About
We are an innovative company specialized in the development of a new generation of small satellites: easy-to-build, lighter, sustainable and performant.
We see space as a resource and we want to make it accessible and affordable.
Our mission is to bring to the market cutting-edge solutions to strengthen access to space.
Founded in 2014, spin-off of the University of Trieste (shareholder at 10%), PICOSATS start-up was born from AtmoCube, a previous educational and research activity aimed at the realization of the first small satellite in Trieste.
Our main motivation was to go beyond this initial experience, and arrive to real and innovative products for space. And here we are.
knowledge
Deep knowledge of the Space sector, its community and its actors
experience
Strong experience in telecommunications and industrial production and in the management of international space missions
ideas
Innovative ideas towards business and market
Trieste, the city of science
We are based in Trieste, Italy, close to the Slovenian and Austrian border and incubated in Area Science Park, the main Italian research and technology campus.
Trieste is proudly known in Italy as "the City of Science and Knowledge". In this so-called "Trieste system" there was no commercial space activity although the corresponding research is definitely top level. PICOSATS is filling this gap.
Unicredit Launch Pad
Among the winners of the North-East Unicredit Launch Pad. The award includes the chance to attend a Startup Academy and a mentorship program.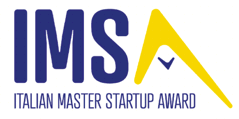 Italian Master Startup Award (IMSA)
Winner of the prize LVenture-Peekaboo, at the Italian Master Startup Award.
Space Exploration Masters 2018
RISE, a peculiar design of our BRICSAT structure, has been awarded at the Space Exploration Masters 2018, organised by ESA and commercial partners. The prize is an ICE-Cube flight ticket to the International Space Station. The four-month service includes the flight, operations and mentorship of the experimental payload.
Granted by Horizon 2020 SME Instrument Phase 1
PICOSATS FAST-PSAT (now BRICSAT) project has received funding from the European Union's Horizon 2020 research and innovation programme, SME Instrument Phase 1 under grant agreement No 782178.
Supported by ASI
SATCROSS project is supported by ASI (Contratto di finanziamento ASI N.2020-2-U.O - CUP: F94I17000010005)
Prime contractor: CNIT - Consorzio Nazionale Interuniversitario per le Telecomunicazioni
Sub-contractors: PICOSATS, Consorzio LaMMA
Supported by ESA
PICOSATS RADIOSAT project is supported by ESA in the framework of the activity Miniaturised Ka-band FSS Transponder for Small Satellites (contract 4000117224/16/UK/AD)
StartCup F.V.G. 2015
Selected as finalist of "StartCup F.V.G. 2015" and winner in the Industrial field.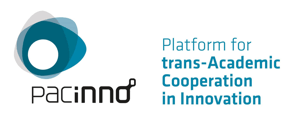 Pacinno Demo Day
Granted as one of "Best Idea Winners" during "Pacinno Demo Day" and selected as finalist to participate the "Corfu Innovation Summit".
Selected as participant to "Coinvest Italy" – Call 2014; Granted by "Bando Premiale SPINAREA 2014".