A new generation of telecommunication systems for CubeSats
the realization of effective space systems is now simpler, quicker and less expensive
Research and development of technological solutions to make access to space faster and cheaper
PicoSaTs is a start-up company, spin-off of the University of Trieste
There is a remarkable interest in small space programs both in the scientific and in the industrial field: over the last decade more than one hundred CubeSats – cubic satellites with very compact mass and size initially designed for educational purposes – have been launched and this number will double very soon.
However, the increasing number of launched satellites is not yet followed by an improvement in the communication technology they use: acquired data transmitted on ground suffer from poor resolution and low sampling frequencies preventing good and continuous coverage of the Earth surface.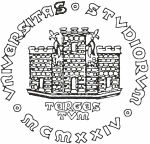 The CubeSats are no longer just educational satellites but a new generation of satellite platform, which opened its own market niche.
PicoSaTs envisages a new generation of telecommunication systems for space applications dedicated to CubeSat pico-satellites. The key technologies at the core of this system are a software defined radio and a highly directive and configurable antenna, operating in the Ka band, and providing very high data rates.
PicoSaTs is a start-up company, spin-off of the University of Trieste (partner at 10%), based and incubated in Area Science Park, the main Italian research campus.
PicoSaTs was granted by "Bando Premiale SPINAREA 2014"; selected as participant to "Coinvest Italy" – Call 2014, in this context granted as one of "Best Idea Winners" during "Pacinno Demo Day" and selected as finalist to participate the "Corfu Innovation Summit"; selected as finalist of "StartCup F.V.G. 2015" (under evaluation).
A small consolidated and cohesive team
A good mixture of different competencies in various fields, physics to engineering, where experience well couples to young and innovative ideas
The four partners have on one side a strong experience in telecommunication engineering, industrial management and production, and on the other side in the management of international space missions (Planck, Euclid, SOHO, Solar Orbiter ESA and NASA missions). The experience is then combined to young and innovative ideas brought by a PhD student, in the team since the beginning of this experience, and by the strict collaboration with the University.
Work with us
Openings at PicoSaTs
Contacts
Based in "the City of Science", incubated in the main Italian research campus
PicoSaTs SRL
Padriciano, 99 bld. E3 - c/o Area Science Park
I-34149 TRIESTE ITALY
tel: +39 040 375 5445
e-mail: info@picosats.eu
Company info
EU VAT number: IT 01253470320
Registro imprese: 01253470320 CCIAA TS
REA: TS-136176
Capitale Sociale: € 12.000 i.v.
Granted by Horizon 2020 SME Instrument Phase 1
PicoSaTs FAST-PSAT project has received funding from the European Union's Horizon 2020 research and innovation programme, SME Instrument Phase 1 under grant agreement No 782178.
Privacy
Data collected are used in accordance with Legislative Decree no. 196/03.
For further information or specific requests please contact Anna Gregorio at the following e-mail address: info@picosats.eu